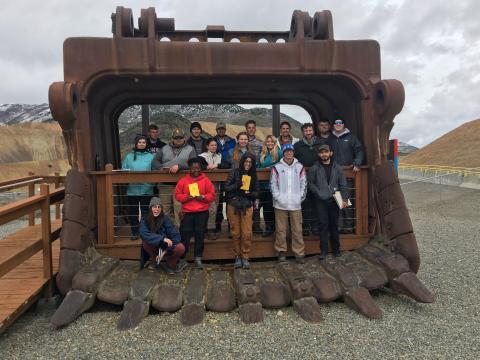 Our focus is on preparing students for exciting, well-paying, and rewarding careers in the areas of energy and the environment. With undergraduate programs in environmental science and geology, plus the Master of Science in Geology, we're prepared to do just that.
Our curriculum, the content of our courses, the out-of-classroom experiences, and research opportunities we provide are all designed to give students the tools they need to be successful.
There are many opportunities for interfacing with industry partners while getting your degree in geology or environmental science, including:
internships,
part-time work,
monthly seminars (associated with the many geoscience-related professional societies in town), and
specialty workshops and courses taught by industry experts. 
In the UL Lafayette School of Geosciences, petroleum and environmental companies and the region's wetlands are your real-world laboratory.
There is a high need for environmental scientists and geologists, meaning there are a lot of career opportunities and attractive salaries ready for you after graduation. In Louisiana alone, there will be between 100,000 and 195,000 jobs created in fields like water management and oil/gas production over the next 20 years.
The quality of our graduates is no secret.  We have many major and small companies that come to us for recruiting, like Schlumberger, Chevron, QEP Resources, and Halliburton, to name a few.
Learn more about our geology major, environmental science major and concentrations, and the Master of Science in Geology.